In September 2013 our church building was flooded.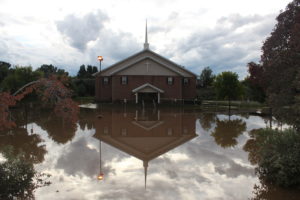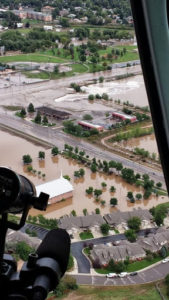 The flood waters filled our parking lot
and rose inside the building to about
The First Look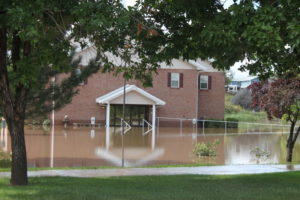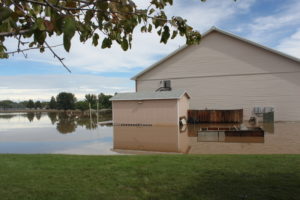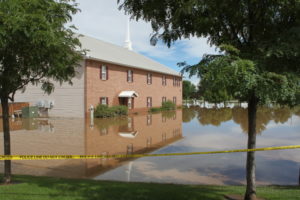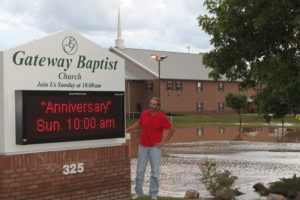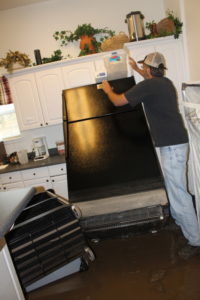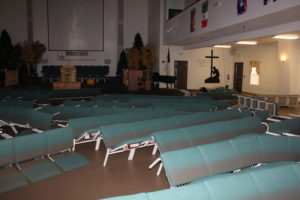 We were preparing to celebrate the 22nd anniversary of the church the week that we were flooded.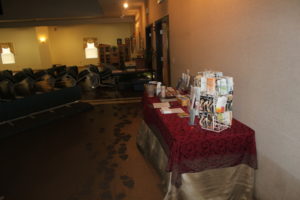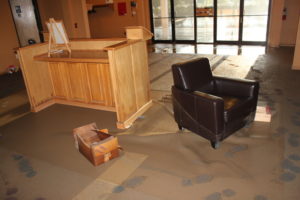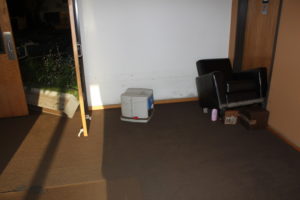 Floor drains in the restrooms pulled furniture, etc toward the restroom doors. Things were shifted all over the lower level of the building.
For example: A planter from the front platform was at the auditorium door. A cooler from the kitchen was on the platform.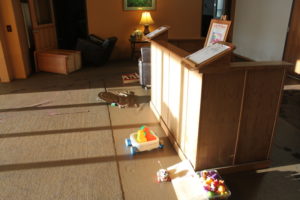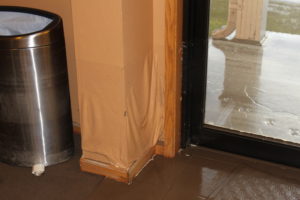 The bottom 4 feet of drywall and insulation would have to be removed from the entire lower level of the church building. Then the area was sanitized and allowed to dry out before restoration could begin.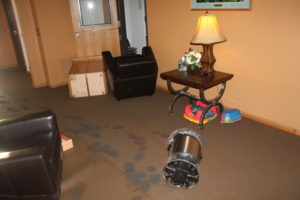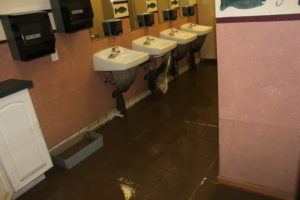 The rising flood waters caused the auditorium chairs to fall over backwards.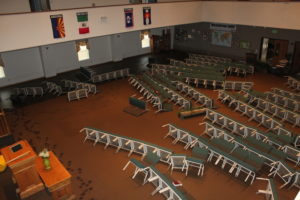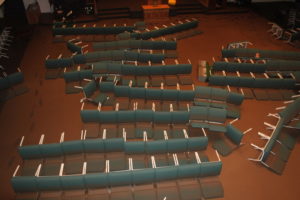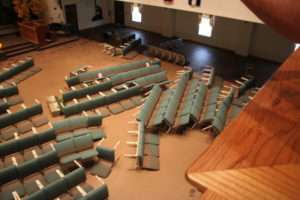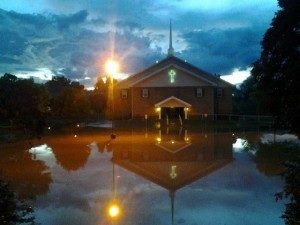 Over the next 9 weeks, our church family and many community volunteers cleaned all the mud out of our building, landscaping, and parking lot.
Cupboards, appliances, doors, furnaces, flooring, instruments, and decor
We are very grateful for the many people who helped us!!