Youth Ministries
Sunday Morning Bible Class
Bible classes are offered prior to our Sunday morning worship service for children ages preschool to 12th grade. Children's Church is also available during the Sunday morning service for children preschool to 1st grade.
We do offer a staffed nursery for the Bible class hour and during our morning service.
AWANA
Our kids' Bible program runs every Wednesday night throughout the school year. Click here for a schedule of theme nights and more information.
Teen Nights
(
See schedule
below)
Twice each month our teens gather for games, or movies, or scavenger hunts, or service activities. Most events occur on Friday evenings. Please see our banners or calendar for upcoming events.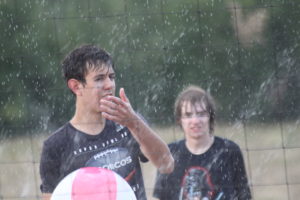 Youth Group Activities Calendar 2020
Times and details will be released shortly before activities.
At any given time there may be changes to activities so make sure you're on the group text.
January
10- Board Games Night
25- Winter Games
February
8- Games at GBC
29- Physics demonstrations at CSU
March
6-Movie Night
21- Bowling Activity
April
4-Lost Marbles Theatrics Play
18- Highway Cleanup
May
24 and 25- Mount Rushmore Trip
June
26- Scavenger Hunt
July
17- Rockies Game
August
7- Water Games
21- Mountain Game Day
September
11- Movie Night
25- Games at GBC
October
23- Nerf War
November
7- Highway Cleanup
20- Games at GBC
December
4- Movie Night
18- Christmas Party